Botox at Sound Plastic Surgery in Seattle
BOTOX® Cosmetic is the most common cosmetic injection procedure in the USA and is by far our most requested non-surgical treatment. BOTOX® safely and reliably reduces or eliminates facial lines and wrinkles for up to six months with no downtime and little to no discomfort during injection.
Botox in an injectable medication that selectively weakens muscles of facial expression. Precise Botox injections can be used to smooth the forehead, eliminate lines between the eyebrows, soften crow's feet, reduce platysmal bands and create a browlift effect.
Dr. Sattler injects Botox in his Seattle area clinic and offers patients significant improvement in lines and wrinkles.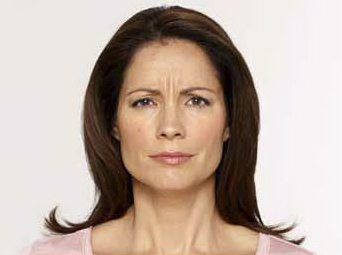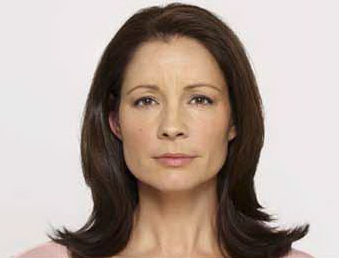 Before and after treatment of the glabella region between the eyebrow, with Botox.
Over a lifetime of normal facial movement the skin of the face can develop permanent furrows and deep wrinkles. These 'rhytids' or wrinkles are an early sign of facial aging. These lines along the forehead, around the eyes and mouth can make you look older, sad, angry or tired. BOTOX® Cosmetic treatments can help erase these marks of facial aging, leaving you looking younger, refreshed and more relaxed.
Dr. Sattler offers a 15 minute BOTOX® injection service at Sound Plastic Surgery that will smooth crow's feet around the eyes, lifting the brow, smooth the vertical frown lines between the eyebrows, and softening the horizontal wrinkles that cross the forehead.
BOTOX® is made from a highly purified protein that is injected beneath the skin and relaxes the muscles in the face that cause wrinkles. By partially relaxing muscles of facial expression, BOTOX® softens the lines and wrinkles that make you look tired or angry.
Dr. Scott Sattler specializes in male BOTOX injections, offering 'Brotox' treatments specifically designed for his male patients.
Anyone in good physical health that desires improvement of facial appearance can be treated with BOTOX®. It is important that patients seeking treatment with BOTOX® Cosmetic are not pregnant or nursing, and do not have a neuromuscular disorder.
Dr. Sattler will assess your facial appearance and discuss the best treatment options for BOTOX® treatment in his Seattle clinic.
Botox injections are priced at $14/unit at Sound Plastic Surgery, which is consistently one of best prices for Botox in the Seattle area.
Take The Next Step With Botox
Call us today at 206.729.2248 or contact us online to schedule a FREE consultation with board certified plastic surgeon Dr. Sattler.